The Inhumanity Of A Friday Wedding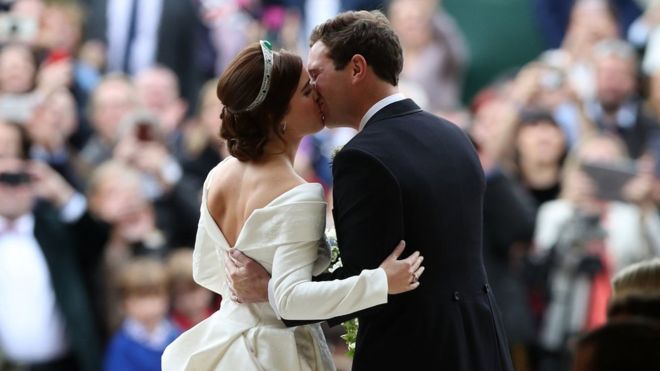 Congratulations to Princess Eugenie, who got married today. The umpteenth in line to the throne married her 'commoner' boyfriend Jack Brooksbank at St George's Chapel and looked the vision of happiness, watched on by 800 family and friends.
And she should be happy, the tax payer (that's you and me) paid a cool £2m in policing costs for the event. What's more, the cost of laying on a party for basically Eugenie's entire Facebook friend-list will be stumped up by the royal family, who are funded entirely by the tax payer. Not only do we pay for her layabout luxury lifestyle, we're also subbing her fairytale wedding. Needless to say Brooksbanks didn't have to apply to Don't Tell The Bride in search of cash.
Now of course that's obscene, and next time I throw a party I'll be sending the bouncers' invoice straight to Buckingham Palace, but what's really bad, what's most inhuman and least forgivable is this: getting married on a Friday.
Anyone who gets married on a Friday is incalculably callous, a monster in human form. I mean, why would you do this? Firstly, it's just uncouth, naff and bizarre to shun the traditional Saturday ceremony. But more importantly, think of the guests! Admittedly few of them actually work for a living, but those that do will have had to take leave from work, and right at the end of the year as well.   It's a nightmare. 'Dear HR, please can I have a day off work because my friends are too posh?'.
Castles is fine, palaces and bullet-proof Rolls Royces I'll forgive. But getting married on a Friday? Too much.
Click here and vote on whether we should be paying for the royal wedding via the TDE App